The fresh start we have all been waiting for is here. Though it may seem like 2021 still has an element of the unknown, the difference with this year is having the tools and fresh mindset to stay proactive in our plans.
Wellness and gratitude are two pillars of planning that will help keep you on track and stay in touch with your goals.
When you feel good, you're able to give your best efforts in what you do. You may have started mapping out your goals for the months ahead, but the journey doesn't stop there. Planning should also incorporate practices that help you grow in all facets of your life.
create well-balanced goals
Goals can be anything from:
Achieve a better work-life balance.
Reconnect with old friends.
Run the Holiday 5K
Strengthen personal brand and career development
Develop a more positive outlook
Buy a new laptop
Knowing that you've accounted for everything from work, family life, relationships, and self-care, will allow you to live in the present moment. Writing all of this out is a healthy reminder of the exciting things you have going on in your life.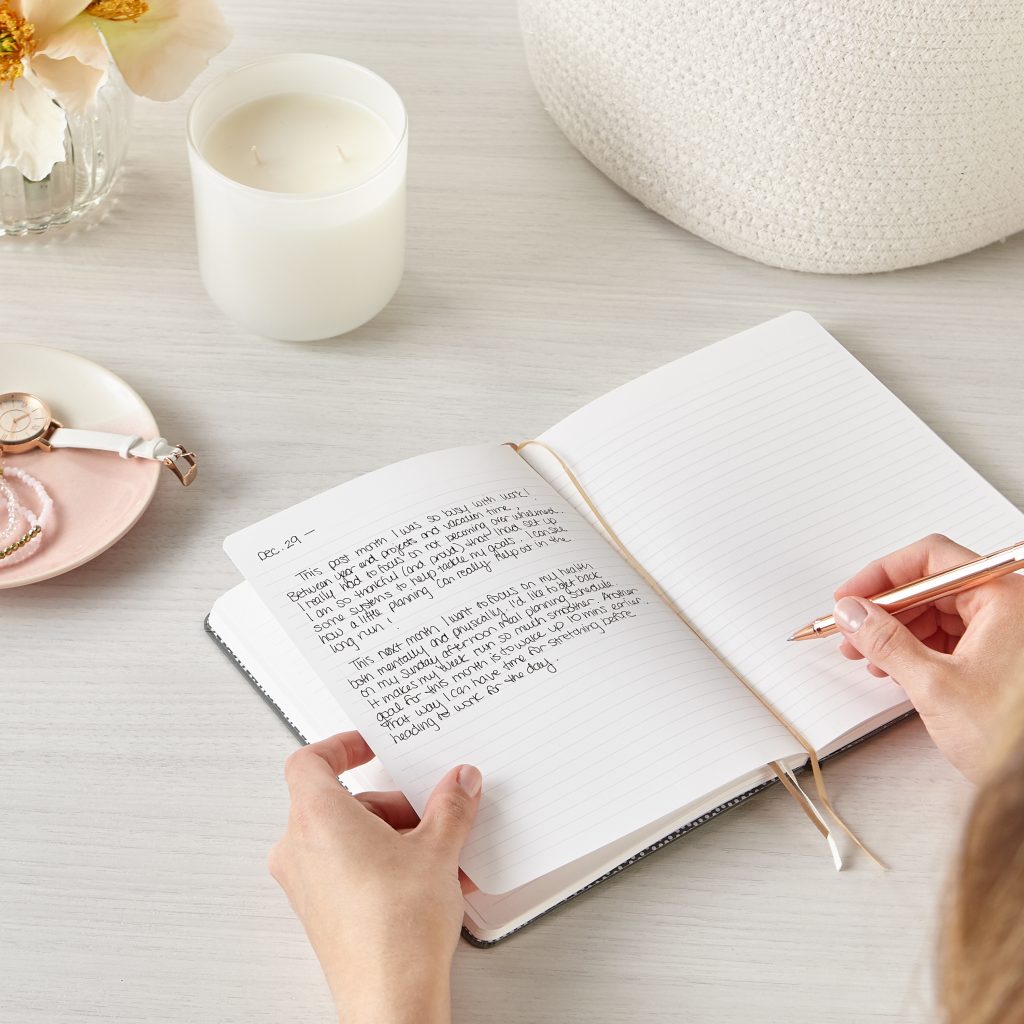 If you're having trouble identifying areas you'd like to grow in, try journaling to reflect on your current state. Find a favorite spot in your home. Think of where'd you like to see yourself this time next year. Gather some inspiration from the influential people in your life–mentors, role models, or leaders you may look up to. Taking the time to capture your ideas on paper will help you organize your thoughts.
make a plan
Now that you have a clear idea of the direction of what's important to you. Break down your yearly goals into monthly goals and smaller tasks to set milestones to track your progress.
Achieve a better work-life balance.

Separate work hours from me-time.

Plan and schedule 1-3 activities a month that you enjoy, either alone or with friends.

Reconnect with old friends.

Send seasonal handwritten notes to remind friends you're thinking of them.

Schedule 15 minutes on Saturday morning to check in.

Run the Holiday 5K. Planning your meals and weekly grocery list each Sunday
Strengthen personal brand and career development. Listening to your favorite motivational podcast, blog, or publication to boost your professional growth
Develop a more positive outlook. Writing down 1-3 things you're grateful for entries at the end of each day
Buy a new laptop. Put aside $150 each month in a separate account.
After you pencil in dates and events you may have scheduled for the month, schedule your reminders in your monthly and weekly pages.
Check In On Your Progress
Think of each month as a benchmark. Use your monthly check-in spread in your Southworth® planner to recap the progress you've made to set new intentions for the following month. This feature allows you ample space for reflection.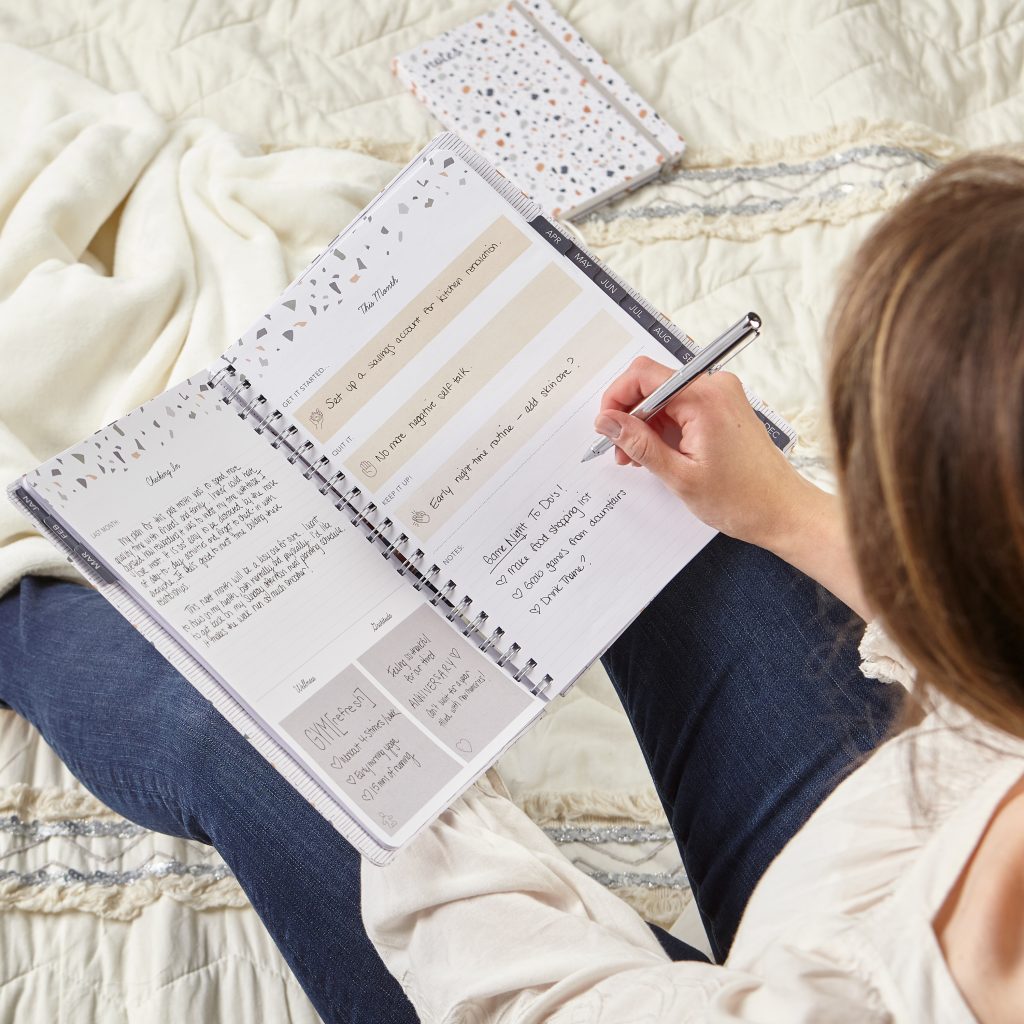 Figure out what went well that month and where there are opportunities to improve.
Overall wellness is just as important to maintain a healthy balance in your personal and professional aspirations. Focus on the positives and prioritize self and personal wellness.
---
If you haven't already found a planner this year, browse our 2021 designs available in-store at Staples, FedEx Office locations, or online on Amazon.
related: