Browse the 2024 Collection
Browse New Journals for 2024
Make A Lasting Impression
2024 PLANNERS
Make your moment in 2024! Our 2024 planners have modern and trendy designs to reflect your personal and professional styles. The Monthly Check-In spreads provide a dedicated space to note monthly goals, thoughts and dreams, and weekly and monthly spreads help to stay on track.
3-PACK JOURNALS
The coordinating designs of these Ethereal Metallic journals will inspire your notetaking, list-making and everything in between! Each journal is fully lined, so it is easy to take note of important moments.
DREAMY EUCALYPTUS THANK YOU CARDS
Sending notes, no matter the occasion can be the ultimate display of style and self- expression. 4" x 6" Dreamy Eucalyptus Thank You note cards are printed on superior-quality 100 lb. cover stock and paired with premium 32 lb. kraft envelopes in a sleek box.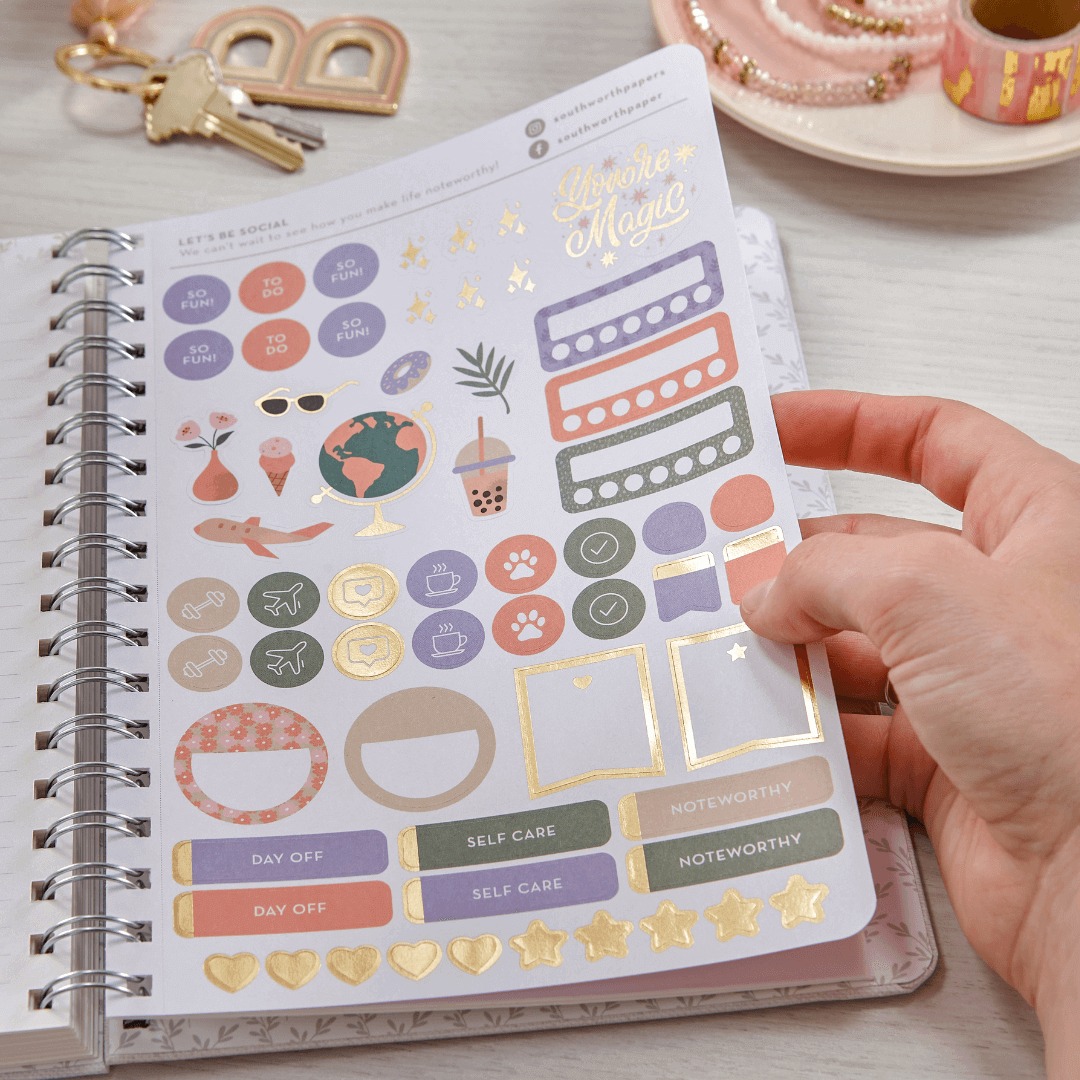 Meaningful moments never go unnoticed
Life is an accumulation of moments, big and small. Moments we want to remember and be remembered for. Whether it's nailing a job interview, planning a weekend getaway with friends, reflecting on your daughter's sweet sixteen, or winning a new client, each of these moments are noteworthy in their own way.
Whether you want to take note, send a note, or be noticed, Southworth can help ensure meaningful moments never go unnoticed.